My Blog
Posts for: October, 2014
By Roya Levi, DDS
October 20, 2014
Martha Stewart has built a flourishing career by showcasing the things she's designed and made — like floral arrangements, crafts, and even home renovations. Just recently, she was showing off her latest restoration project: a new dental bridge. In fact, she live-tweeted the procedure from her dentist's office… and she even included pictures of the bridgework before it was placed on her teeth!
OK, it's a departure from paper crafts and home-made pillows… but why not? We can't help feeling that there's just as much craftsmanship — even artistry — in dental bridgework as there is in many other custom-made items. If you learn a little more about what goes into making and placing bridgework, perhaps you'll understand why we feel that way.
Bridgework is one good solution to the problem of missing teeth (another is dental implants). A fixed bridge is anchored to existing teeth on either side of the gap left by missing teeth, and it uses those healthy teeth to support one or more lifelike replacement teeth. How does it work?
Fabricated as a single unit, the bridge consists of one or more crowns (caps) on either end that will be bonded or cemented to the existing teeth, plus a number of prosthetic teeth in the middle. The solid attachment of the crowns to the healthy teeth keeps the bridge in place; they support the artificial teeth in between, and let them function properly in the bite.
Here's where some of the artistry comes in: Every piece of bridgework is custom-made for each individual patient. It matches not only their dental anatomy, but also the shape and shade of their natural teeth. Most bridges are made in dental laboratories from models of an individual's teeth — but some dental offices have their own mini-labs, capable of fabricating quality bridgework quickly and accurately. No matter where they are made, lifelike and perfect-fitting bridges reflect the craftsmanship of skilled lab technicians using high-tech equipment.
Once it is made, bridgework must be properly placed on your teeth. That's another job that requires a combination of art and science — and it's one we're experts at. From creating accurate models of your mouth to making sure the new bridge works well with your bite, we take pride in the work we do… and it shows in your smile.
If you would like more information about dental bridges, please contact us or schedule an appointment for a consultation. You can learn more by reading the Dear Doctor magazine articles "Fixed vs. Removable Bridges" and "Dental Implants vs. Bridgework."
By Roya Levi, DDS
October 20, 2014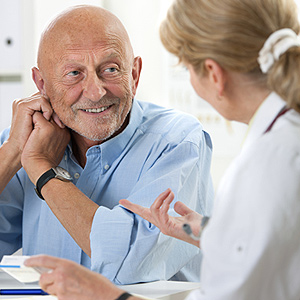 Most of us think of insurance as a means to protect us and our families from unforeseen loss. While that's the general definition, some insurance plans — like dental — don't quite work that way.
The typical dental plan actually works more like a discount coupon for dental services. Most are part of an employer-based benefit package and usually "fee-for-service": the insurance company pays for part or sometimes the entire bill after your dental visit based on a fee schedule laid out in the policy.
A plan's benefits depend on what the insurer offers to cover and what level of coverage your employer (or you) are willing to pay for. Typically, the more items covered under the policy, the higher the premium. Any deductibles (the amount you must pay out of pocket before receiving any plan benefits) can also affect the premium — the lower the deductible, the higher the premium.
The benefits may also be limited due to what a patient's dentist charges for services. Most insurers pay benefits based on what they determine to be the "usual, customary and reasonable" (UCR) fee for a particular service. The dentist's fees are most often higher, however, resulting in the patient paying a higher percentage of the bill.
Still, a dental plan can work to your financial advantage, especially if it's employer-based with premiums paid by your employer. It may not be advantageous, however, if you're paying the premiums. For example, a person without insurance might spend on average $200 a year for basic dental care (mostly preventative — checkups and cleanings), while a person with insurance may have those expenses covered, but are paying yearly premiums of $500 or more for the plan.
You should also consider one other factor: our first priority as dentists is to pursue the best course of treatment for your particular dental needs, which may not always align with what your policy covers. At the same time, we understand the limitations you may be under with your plan — we work in this world every day. We'll certainly assist you in navigating the insurance waters to achieve the best care for what you can afford.
If you would like more information on dental insurance and other financial arrangements, please contact us or schedule an appointment for a consultation. You can also learn more about this topic by reading the Dear Doctor magazine article "Dental Insurance 101."